Söderberg & Partners Insurance
Söderberg & Partners is one of the Nordic region's largest insurance brokerage and advisors.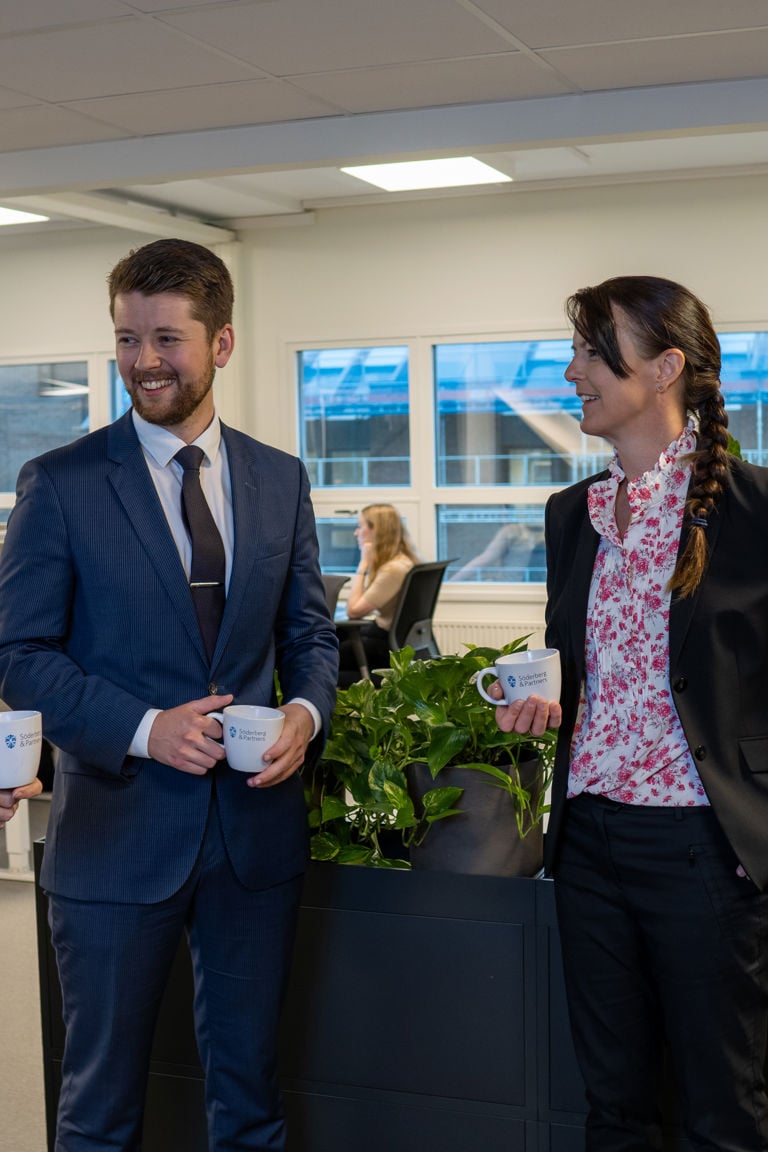 About us
As one of the Nordic region's leading advisers and intermediaries of insurance and financial products, we aim to simplify insurance for both companies and private individuals. Our clients are companies, organizations, trade unions and private individuals.
Our services in Norway:
Insurance advicing
Insurance brokerage
Occupational pension and HR advicing
Member insurance for the association market
Independent claims handling and advicing
At Söderberg & Partners, we use the market's sharpest analysis, IT and consulting tools to meet customers' individual needs.
Number one in the Nordic region
With a turnover of SEK 3.5 billion, Söderberg & Partners together constitute the Nordic region's largest insurance intermediary company, and since its inception in 2004 have been able to record annual growth that is one of the strongest in the market.
The group currently has 2,500 employees spread over approx. 70 offices in Norway, Sweden, Denmark, Finland, the Netherlands, Luxembourg and Spain. The head office is located in Stockholm.
Söderberg & Partners established itself in Norway in 2014 and purchases insurance services on behalf of our customers for NOK 2.5 billion annually, making the Norwegian business one of the largest buyers of insurance in the Norwegian market. We are more than 240 employees in Norway, spread over Lysaker, Trondheim, Østfold, Innlandet, Bergen and Larvik.
Söderberg & Partners is a member of the Norwegian Insurance Brokers Association (NFF) and works here with the development of the insurance brokerage industry in Norway. All brokers in Söderberg & Partners must be authorized by NFF as soon as possible based on the requirements set by NFF. We see this as an important part of the quality building of our own organization.