Why use an insurance broker?
Insurance is a relatively abstract and complex phenomenon where the customer who buys directly from the manufacturer often does not have the knowledge and experience required to understand the product's content. This is where we as insurance brokers come into the picture.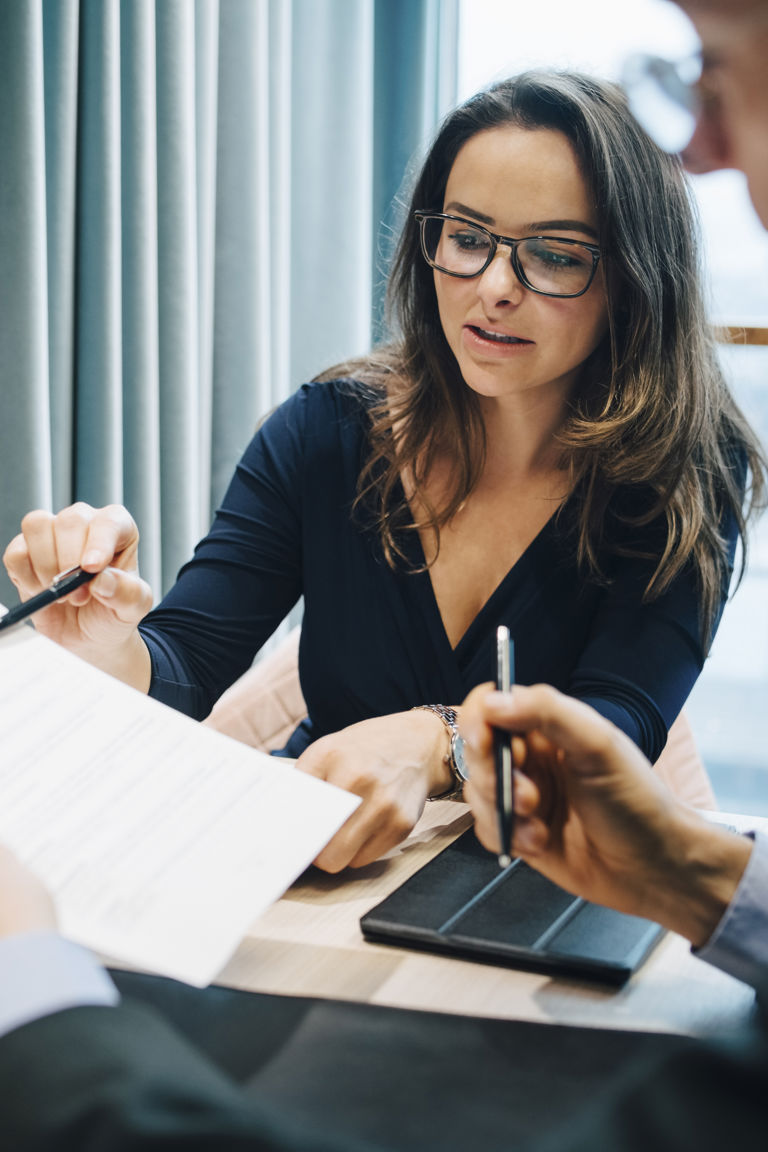 Tailor-made insurance solutions
All companies have some form of insurance, which can often be difficult to keep track of.
There are many questions to deal with:
What insurances do we need?
Which risk should be covered?
What should the price be?
Who is the best at claims settlement?
An insurance broker works according to a holistic view of risk and also looks at what is not traditionally insurable. Furthermore, an insurance broker may be involved in the work of preventing damage, for example managing contractual risks, or producing risk reports on the industry's production units.
An insurance broker can also tailor insurance products adapted to a special customer group or develop their own special solutions, portfolio programs or facilities where customers come together and have volume and conditional advantages by buying insurance together with others (group insurance). This often leads to customers receiving lower premiums and better terms compared to if they had chosen to buy the business insurance directly from an insurance company.
Do you have control over the company's insurance policies?
Under- or over-insured?
Many have unnecessarily high costs because the company is under- or over-insured. Being overinsured means that the company pays for insurance or conditions that are not necessary. With underinsurance, you risk paying large sums if an accident occurs.
A place to start to gain greater control is to map which insurances the company pays for today. Furthermore, you can see in the terms and conditions what is covered in relation to the real risk. Prioritizing this can be both time- and resource-consuming.
Needs and risk analysis of the company
An insurance broker is your representative, and often starts with a needs and risk analysis to find the right insurance for your company. The analysis reveals unnecessary and necessary insurance, under- or over-insurance and the price paid. The current insurance program is then compared with the prices and conditions the company can achieve.
Correct insurance
If your company does not want to use its own resources for market monitoring, but still wants to secure the right insurance at the right price, an insurance broker can do this job for you. An insurance broker is an objective third party who acts as a link between the insurance company and you as a customer. In contrast to the insurance companies, we are an objective party, and an extended arm into the insurance market.
Personal
Your unique needs and conditions are always the starting point for our recommendations. This applies regardless of whether you represent a large listed company or save in private funds. From your first meeting with us, you get a personal advisor who listens to your goals and wishes.
Analytical
To support our advice, we have a comprehensive analysis department that evaluates all the products and solutions we offer based on a traffic light system. In this way, we can choose the most advantageous insurance terms, pension solutions, structured products and funds for you as a customer.
Open
For us at Söderberg & Partners, openness and trust go hand in hand. This means that we are open with our earnings model. We place great emphasis on analyzing and evaluating the available options, all in order to find the most cost-effective and best products based on your unique needs.